Spearheading Groomsy Music is Crystal Grooms Mangano, a multi-talented composer and music supervisor who has strengthened a wide variety of television and film projects.  
Most recently, Crystal's scoring work can be heard in thriller film No Escape starring Keegan Allen and Holland Roden, which features a musical palette of traditional orchestral elements punctuated by original manipulated recordings of heavy metals and iron. As a music supervisor, Crystal has recently contributed to NBC's Dolly Parton's Mountain Magic Christmas, featuring Dolly Parton herself. 
Crystal's original music can be heard enlivening many projects across the independent film world. These include Across the Ocean, a film told in parallel story lines directed by 2 female directors from LA and India, the documentary Duty Free bringing to light the challenges of ageism in America, and SXSW selection Asperger's Are Us, which followed a comedy troupe with Asperger's syndrome, for which her score was nominated for a Hollywood Music & Media Award for best documentary score. 
As a music supervisor, Crystal has worked on a diverse array of independent feature films including Saban Films' Don't Tell a Soul starring Jack Dylan Grazer, Fionn Whitehead, Rainn Wilson and Mena Suvari, Shout! Studios' Standing Up, Falling Down starring Billy Crystal and Ben Schwartz, and HBO feature documentary Cold Blue directed by Erik Nelson and produced by Paul Allen. 
Crystal was introduced to the entertainment industry through music licensing, working at The Music Bridge as a clearance coordinator. She later began working for Legativity Music, collaborating with owner and Emmy-nominated composer Mark Leggett, whose credits include NBC's My Name is Earl, Dolly Parton's Coat of Many Colors, and The Pretender. Mark's mentorship enabled her ascent in the television and film composing world. Crystal also composed additional music for several of his projects, including Discovery's Penguins: Waddle All the Way and Time Warp, National Geographic's JFK: The Final Hours, and Animal Planet's Escape to Chimp Eden. Working at Mark's studio exposed Crystal to an eclectic variety of scores from the blues rock music of My Name is Earl to cinematic scores for the countryside of Ladakh.  
Crystal attributes much of her sound and musical approach to the creative freedom she received while studying film and music at Montana State University. She currently resides in Los Angeles, where she can be found training for an upcoming marathon or spending rare downtime with her husband, Chris.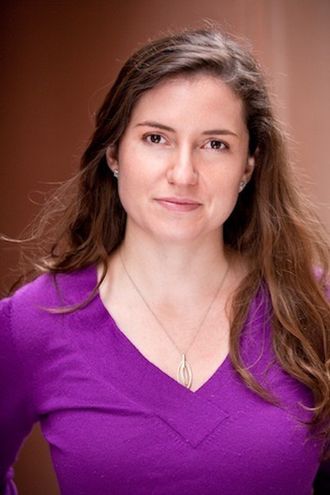 Credits
Feature Films (narrative): 
ImPossible (in post-production) - composer, music supervisor
Shift (in post-production) - composer, music supervisor
Deltopia (2023) - music supervisor
Chrissy Judy (2022) - music supervisor
Don't Tell a Soul (2021) - music supervisor
No Escape (2020) - composer
Standing Up, Falling Down (2020) - music supervisor
Across the Ocean (2019) - composer 
Escape Room (2017) - additional music 
Beyond Valkyrie: Dawn of the 4th Reich (2015) - music editor
American Romance (2016) - music editor
Black Widows (2016) - additional music, music coordinator 
Forced Move (2015) - composer 
 
Feature Films (Documentary):
Fighting Spirit (in post-production) - music supervisor
Mom and Dad's Nipple Factory (in post production) - composer
Doctor Who Am I (2022) - music supervisor 
Duty Free (2022) - composer 
Surge (2020) - music supervisor
The Cold Blue (2018) - music supervisor 
The Repository (2018) - composer 
A Gray State (2017) - music editor 
Asperger's Are Us - (2016) - composer 
Television: 
The Madness (Netflix - in production) - music supervisor
Invincible, Season 2  (Amazon Studios - in post-production) - music editor
Dolly Parton's Mountain Magic Christmas (NBC, 2022) - music supervisor
The Happy Days of Garry Marshall (ABC, 2020) - music editor
Dolly Parton's Heartstrings (Netflix, 2019) - music supervisor
Nova (PBS, 2018) - additional music
American Master's: This is Bob Hope (PBS, 2017) - music editor
Romance at Reindeer Lodge (Hallmark, 2017) - music editor
Dolly Parton's Christmas of Many Colors: Circle of Love (NBC, 2016) - music coordinator
Dolly Parton's Coat of Many Colors (NBC, 2015) - music coordinator
Anne Frank's Holocaust (National Geographic, 2015) - music editor
Dick Cavett's Vietnam (PBS, 2015) - music editor
Dick Cavett's Watergate (PBS, 2014) - music editor
Orphan Black: The Cloneversation (BBC America, 2014) - music editor
Great Bear Stakeout (BBC, 2013) - music editor
JFK: The Final Hours (National Geographic, 2013) - music editor
Penguins: Waddle All The Way (BBC, 2013) - music editor
Monster Squid: The Giant is Real (Discovery, 2013) - music editor
How Jaws Changed the World (Discovery, 2012) - music editor
Tiger Man of Africa (National Geographic, 2011) - music editor
Dinosaur Revolution (Discovery, 2011) - music editor
Engineering Evil (Discovery, 2010) - music editor
Blood Dolphins (Animal Planet, 2010) - music editor
Christmas Unwrapped (Discovery, 2010) - music editor
Escape to Chimp Eden (Animal Planet, 2008-2010) - music editor
How Stuff Works (Discovery, 2009-2010) - music editor
Cereal: Beyond the Bowl (Discovery, 2009) - music editor
Mega Beasts (Discovery, 2009) - music editor
Nostradamus Decoded (Discovery, 2009) - music editor
Time Warp (Discovery, 2008-2009) - music editor
John Ratzenberger's Made in America (Travel, 2008-2009) - music editor
After the Attack (Animal Planet, 2008) - music editor
Anatomy of a Shark Bite (Discovery, 2008) - music editor
Film Trailers: 
Match 
Concert Works: 
Strength of a Nation - Concert Band 
First Frost - Woodwind Quintet
Online/Alternative Media: 
Storyline Online 
Harper Collins 
Nutrisystem 
College Humor 
MeetMe 
Amerigo Film 
Montana State University 
Maya Romanoff 
Eyes of the World Media Group 
Short Films: 
Hello - Directed by Tony Bloodworth 
Laws of the Universe - Directed by Chris Mangano 
Surface - Directed by Araceli Mireles 
Sexual Fluidity - Directed by Alissa Torvinen 
Daisy's Chain - Directed by Chris Mangano 
PHOD - Directed by Wednesday Standley 
Above and Beyond - Directed by Sarah Drinkard 
Annabelle - Directed by Malinda Hee 
An Appetite for Bernard Brady - Directed by Chris Mangano 
This is Home - Directed by Crystal Grooms