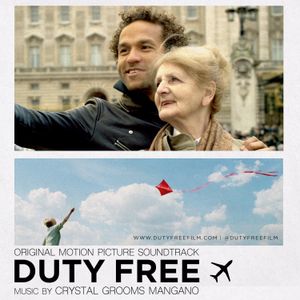 Groomsy Music is an independent music services company, a one stop shop for building the soundtrack to your project.  Whether you are heavy on needle drops, looking for a complete original score or anything in between, we have you covered.
Services Offered:
Music Supervision

Music Clearance

Music Composition

Music Editing
Not sure what your project needs?  Give us a call and we'll talk you through your options to figure out how music can not only enhance your project creatively, but fit within your budget as well.
Deltopia is a coming of age story that takes place over a period of 24 hours. A group of friends from Southern California finish their last day of high school and travel to Santa Barbara for the biggest party of their lives.
Mom & Dad's Nipple Factory
Filmmaker Justin Johnson (a.k.a. Justinsuperstar) has a secret. In a tucked-away back room of his conservative Christian parents' home, his father meticulously creates…prosthetic nipples. After recovering from her mastectomy, Justin's outgoing mother, Randi, found it emotionally painful to look at her nipple-less chest. When doctors couldn't provide a convincing solution to Randi's problem, her husband, Brian, got to work. After painstaking research and a lot of trial and error, he achieved results which impressed not only Randi but also the doctors and eventually thousands of other breast cancer survivors as well. It wasn't until Justin pulled back the curtain on their industrious backroom factory that he found a deep appreciation for his parents' love. His resulting film, a 2021 DocPitch Finalist, is as much an homage to all underdog fathers as it is to resilient and loving mothers everywhere.