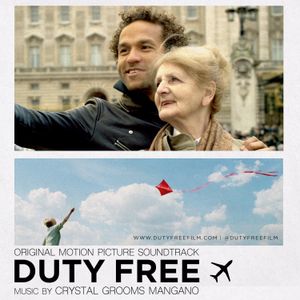 Groomsy Music is a one stop shop for building the soundtrack to your project.  Whether you are heavy on needle drops, looking for a complete original score or anything in between, we have you covered.
Services Offered:
Music Supervision

Music Clearance

Music Composition

Music Editing
Not sure what your project needs?  Give us a call and we'll talk you through your options to figure out how music can not only enhance your project creatively, but fit within your budget as well.
Doctor Who Am I
An infamous Doctor Who screenwriter is reluctantly dragged back into the American Whoniverse, in this funny and moving documentary about finding family in the unlikeliest of places.
Now available streaming on BritBox in the UK and VOD in the US and Canada!
NEWS & UPDATES
Mom & Dad's Nipple Factory
Filmmaker Justin Johnson (a.k.a. Justinsuperstar) has a secret. In a tucked-away back room of his conservative Christian parents' home, his father meticulously creates…prosthetic nipples. After recovering from her mastectomy, Justin's outgoing mother, Randi, found it emotionally painful to look at her nipple-less chest. When doctors couldn't provide a convincing solution to Randi's problem, her husband, Brian, got to work. After painstaking research and a lot of trial and error, he achieved results which impressed not only Randi but also the doctors and eventually thousands of other breast cancer survivors as well. It wasn't until Justin pulled back the curtain on their industrious backroom factory that he found a deep appreciation for his parents' love. His resulting film, a 2021 DocPitch Finalist, is as much an homage to all underdog fathers as it is to resilient and loving mothers everywhere.
Coming to film festivals 2023!
When his best friend and creative partner suddenly couples off and moves away, an ambitious New York drag queen determined for the limelight must reinvent himself or risk becoming an irrelevant solo act both onstage and off.
Now available on VOD!