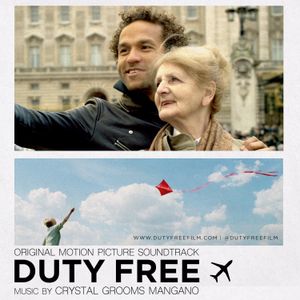 Groomsy Music is a one stop shop for building the soundtrack to your project.  Whether you are heavy on needle drops, looking for a complete original score or anything in between, we have you covered.
Services Offered:
Music Supervision

Music Clearance

Music Composition

Music Editing
Not sure what your project needs?  Give us a call and we'll talk you through your options to figure out how music can not only enhance your project creatively, but fit within your budget as well.
Latest Releases
When his best friend and creative partner suddenly couples off and moves away, an ambitious New York drag queen determined for the limelight must reinvent himself or risk becoming an irrelevant solo act both onstage and off.
Coming soon!
Doctor Who Am I
An infamous Doctor Who screenwriter is reluctantly dragged back into the American Whoniverse, in this funny and moving documentary about finding family in the unlikeliest of places.
Available in the US and Canada March 28th!
Dolly Parton's Mountain Magic Christmas
Follow Dolly's desire to uplift an exhausted world's spirits by sharing the unique "mountain magic". Throughout the chaos, Dolly finds herself taking a journey guided by the mysterious appearances of her Three Wise Mountain Men.
Available on Paramount+
Duty Free
After a 75 year-old mother gets fired from her job, her son takes her on a bucket-list adventure to reclaim her life. As she struggles to find work, he documents a journey that uncovers the betrayals plaguing her past and the economic insecurity soon to shape not only her future, but that of an entire generation.
Available on PBS